Back Pain Physiotherapy
Leading back pain treatment experts
Elite Spinal Physiotherapy is a boutique back pain treatment clinic
All practitioners are certified and have a particular interest in back pain physiotherapy, in particular the diagnosis, treatment and ongoing management of the spine and related disorders. We provide a targeted and non-invasive hands-on approach to treatment, whilst providing a proven rehabilitation program aimed at restoring your body and spine back to optimal function. All therapists have a strong exercise rehabilitation focus and believe that patient self-management strategies are integral to the prevention of ongoing pain related to spinal disorders.
Conditions We Treat
Back pain treatment will vary according to the specific cause, however it will most likely involve hands-on treatment followed by a tailored exercise program. Our main point of difference is we are a spine focused clinic, so we are very experienced and provide best-in-class treatment to improve the speed of your recovery. We work closely with a great team of local Neurosurgeons, Sports Physicians, Pain Experts, Psychologists and Radiology clinics, so you have the very best team on your side to help you achieve the best possible outcome.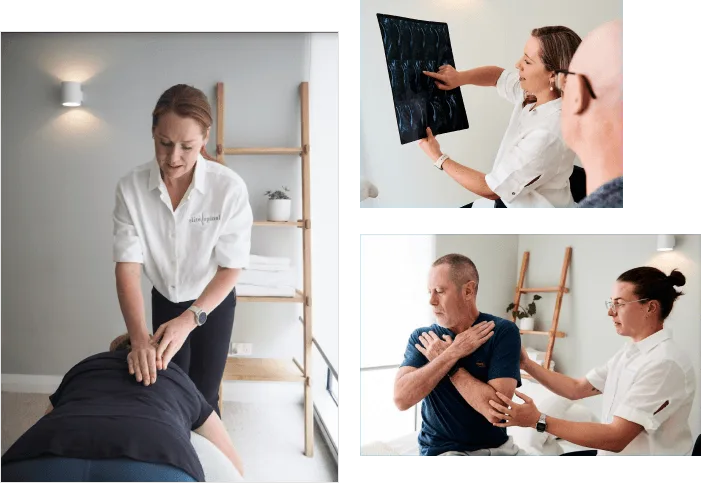 3.7 million Australians have back problems. It is estimated that 70–90% of people will suffer from lower back pain in some form at some point in their lives.
Common Back Pain Symptoms
Your back is made up of interconnecting bones, facet joints, ligaments and nerves which is responsible for supporting the upper body and providing strength and mobility. Most back pain is a result of an injury to these specific areas. Symptoms of back pain can range from mild to debilitating symptoms that can severely impact your day-to-day function. Depending on the primary cause, common symptoms can include;
Sharp burning pain
Tingling or numbness of lower extremities (Sciatica)
Muscle tightness and spasm
Loss of bladder or bowel control
Difficulty standing, walking or sitting
Common Causes of Back Pain
Unfortunately, back pain has many causes due to the daily stress and movement that is transmitted through the spine and discs, although the main source of pain generally coming from the Lumbar Spine Discs, Facet Joints, bony growth or nerve impingement. Whether your pain is classified as mechanical or radicular pain, the most common causes of acute back pain include;
Repetitive movements
Loading of the spine
Disc bulge
Impinged or inflamed nerve
Best-in-class pre & post operative
rehabilitation experts
We are the industry leaders in spinal pre and post-operative rehabilitation. We will guide you through both the pre and post-operative stages with the utmost care, working closely with your surgeon to ensure that the best possible outcome is achieved. The protocols we follow have been developed in conjunction with some of Australia's leading Neurosurgeons, giving you great confidence that you have the very best team on your side.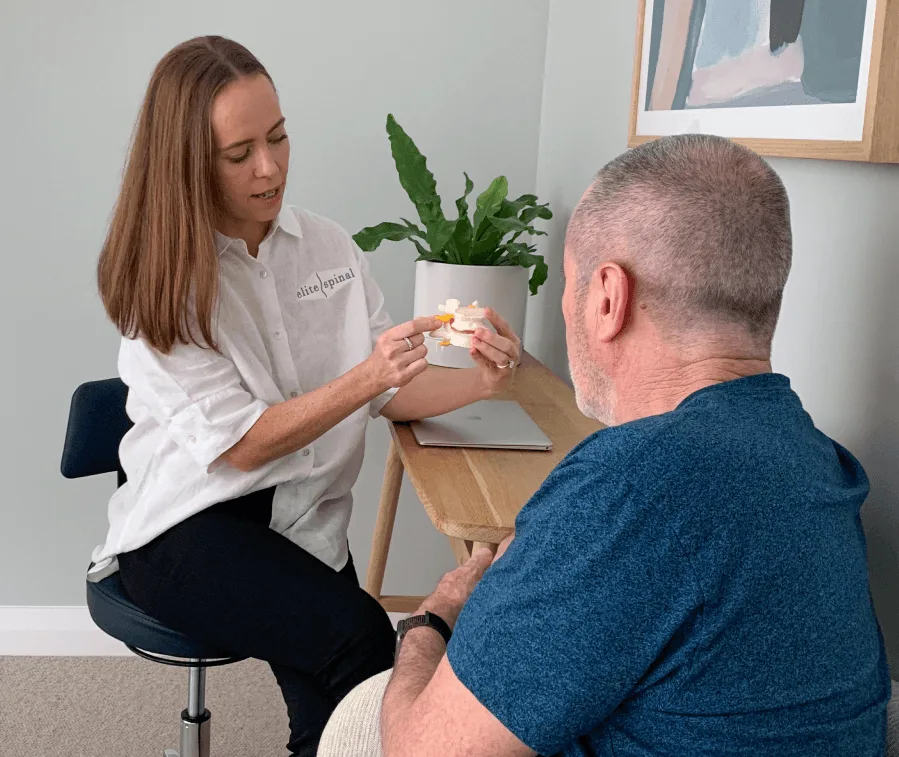 Not your typical Physiotherapy Clinic
Book an Appointment
If you are looking for Expert Physiotherapy Treatment or Physio Group Exercise classes, please make a booking or call us.

On the spot rebates for Medicare and Private Health Insurance are available*
Need to get in touch? Make an Enquiry