Physio Group Exercise
Results-focused physio group exercise & clinical Pilates
Elite Spinal Physiotherapy is a boutique back pain treatment clinic
Elite Spinal Physiotherapy and Pilates are industry leaders in Physio group exercise and clinical Pilates. Our experienced Physiotherapists will be able to help you reach your goals no matter what level you are at. Our small group sessions (max 4), allows us to deliver the perfect environment and conditions to perform using our beautifully styled state of the art facilities. If you're looking for that 1:1 attention, we also offer private sessions to help you achieve your objectives faster in a clean and relaxed environment. All our staff are trained in the Polestar method which is the most comprehensive training course available in Australia. Our classes are effective, tailored, and most importantly fun.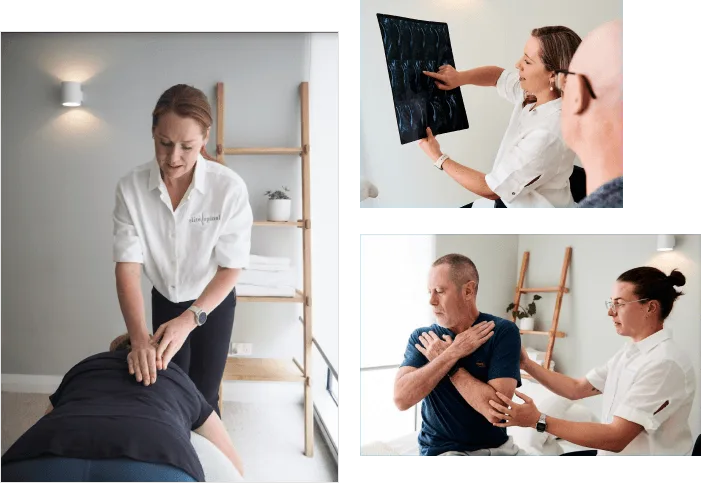 Within our state of the art clinic, we incorporate both clinical Pilates and exercise rehabilitation methods to help you achieve a stronger core, improve flexibility, posture and overall conditioning.
Benefits of Physio Group Exercise:
Reduced neck and lower back pain
Increased postural awareness and correction
Improved core strength and spinal stability
Reduced risk of injury from work and sport
Increased bone density
Whole body toning
Enhance performance in other physical activities
Types of sessions available:
Semi private (max 4 people): 50 minutes
Private: 60 minutes
Private: 30 minutes
Duet: 60 mins
How we are different?
Physiotherapist led sessions
Small groups of maximum 4 per session
Fully equipped, state of the art studio
Not your typical Physiotherapy Clinic
How to get started?
We recommend attending a private initial consultation. This involves a thorough assessment to discuss your needs and goals. We then devise a personalised program to meet your needs and ensure the best possible treatment.
If you are looking for expert Physiotherapy Treatment or Physio group exercise classes, please make a booking or call us on 0399893386.